Part Four: The Lessons Learned & Going With Your Gut
Create Day was such a wild whirlwind of hard work, stress, exuberance and delight, and that is why we felt obligated to write about it in this series of articles. We had to reflect on it, for ourselves, those who attended, and for anyone who might ever consider doing something like this.
We have had a few weeks to stew upon and look back at Create Day. It provided us with lessons concerning the event, as well as our daily business of design and marketing. Designing an experience is tough and you can't please every single person, but you can get better and please one more person the next time around.
It's okay to be overwhelmed, but not outmatched.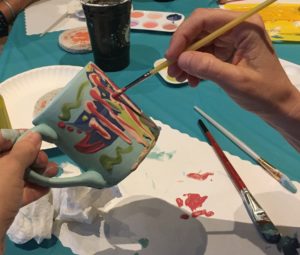 It's good to be nervous. Nervousness stems from care. When you're nervous, it is because you care. But it also makes you sharper, more on point in the moment. We embraced that nervous excitement of designing, producing and executing the experience of Create Day. We can't stress that enough: embrace the nervousness and keep pushing.
As we see Create Day as a holiday (soon to be recognized by Hallmark, hopefully), we weren't absolutely sure people would take time off of work, or out of their lives to participate. Leading up to the event, the uncertainty was definitely thick, but again we were surprised at the gravity of our little event, and the big impact that it had.
Feedback, Yours and Ours
First off, The Kelsey Theater was the perfect place for it to go down. Next year, unless Madison Square Garden falls in our laps, look for it again to be held at that proverbial Lake Park temple of alternative events and acts.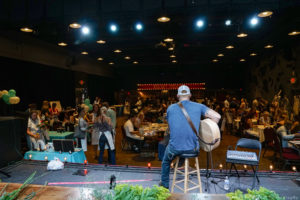 The few offerings of feedback we got mainly concerned the volume of the live music, which we totally agree with and we will be sticking with a simple playlist next time. We also got a resounding and enthusiastic earful from the instructors that they want to participate in the fun, too, and have a chance to take part in the other workshops. Maybe we can set aside time and allow for a rotation of instructors to take part in fellow workshops.
In predicting the future, Create Day could very well double in size. To make this happen again next year, we will need more sponsors, but we're hopeful the attention and momentum of this year will carry over.
Until Next Time…
Conceptualizing a visceral experience is more about taking a leap of faith and learning. Create Day was a leap of faith on our part. We believed people wanted a day (or an excuse) to be creative, and you know what? We were proven right. From the instructors to the sponsors, even the food and the music, each step in the process was a lesson about risk and reward.
In the days following Create Day, we had so many people contact us, saying they heard about the event, and they want to work with us or they want to be the first to sign up for it next year. This was music to our ears. Lastly, a few weeks ago we received an actual thank-you card in the mail from a lady named Marcia, who just wanted to say thanks for the unique experience. Final lesson, design things that make people happy.
Thank you to everyone who took a chance on Create Day, because you helped us learn something new, too.